According to the Outbrain report, SEO tops the chart for driving traffic, beating social media by 300%. 44% of online shoppers begin by using a search engine as per Hubspot report. Also, while outbound leads (such as print advertising or direct mail) have a 1.7% close rate, SEO leads have a 14.6% close rate, according to Search Engine Journal.
This is a proof why SEO is the most preferred choice against other forms of advertising. But, this is not all. There are more reasons why SEO leads the race. Are you wondering what they are? We will discuss here the top five reasons why SEO advertising can benefit your organization.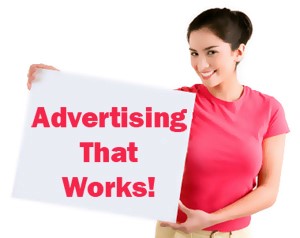 1.  Cost-effective
SEO is one of the most affordable forms of advertising and delivers a high return on investment. If you go for traditional advertising such as direct mail or print media, your cost will vary based on the audience size you plan to target. This holds true for digital advertising such as PPC and Facebook advertising as well.
However, with SEO, you can attract thousands or even millions of targeted prospects with a fixed cost resulting in lowest cost per lead.
2.  Helps Explore New Markets Easily
You may target local customers at this moment, but what if you plan to go global tomorrow?
With SEO, you can attract the audience from all over the world without significantly increasing the budget you use for local marketing.
You don't have to hire advertising or marketing agencies in foreign countries or buy space in foreign media. All you need is a compelling SEO strategy and you can sell your product or services anywhere and anytime.
3.  Promotes Your Product 24 x 7
The biggest advantage of SEO is it promotes your product while you sleep.
Your ideal prospects from search engines can visit your site or online store. Unlike PPC, you don't need to run an advertisements all the time to attract visitors to your website.
4.  Builds Trust
Oftentimes, high-ranking websites are viewed favorably by prospects who are likely to think that the high rankings websites must be doing something right to deserve rankings in Google. If your product or brand appear on the first page of Google search results, your prospects are likely to consider you credible and buy your product or service.
5.  Highly Targeted
SEO is highly targeted compared to other forms of advertising. You can use keyword analysis to find out what your prospects are searching for and how big the market is.
You can even identify the intent behind keyword searches as follows:
• Informational
• Transactional or Commercial
• Navigational
This gives you the advantage of attracting qualified leads. By tapping into 'searcher intent', you can address specific problems or concerns of your prospects.
This will help you convince them that you are the right one to do business with and will lead to high rate of visitor-to-sales conversion.
For example, an SEO campaign for a hotel will help it reach the prospects planning a vacation. SEO will lead them to the specific section of the hotel website that addresses exactly the prospects are looking for. However, in traditional advertising such as TV or radio, the promotional messages reach out to a generic audience most of whom may not be planning a vacation in the near future.
This is why SEO a great advertising method to attract your ideal prospects to your website and make a sale.
So, do you plan to include SEO in your advertising strategy? Let us know in comments.